Social Justice Conference 2019
May 18 – 19 in Washington, DC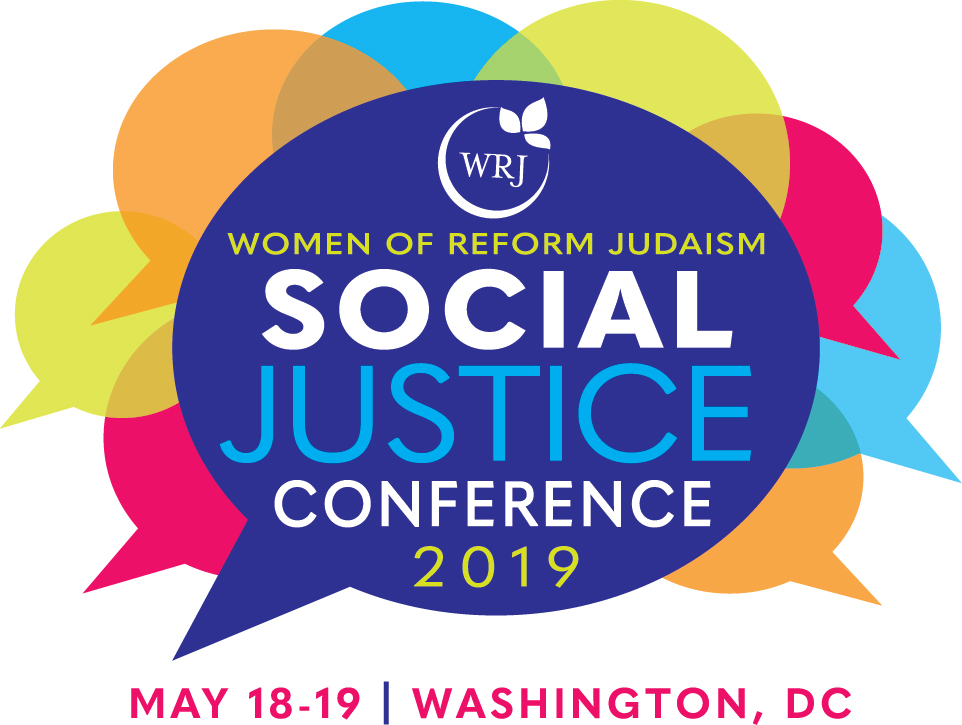 Registration for WRJ's Social Justice Conference (SJC) is now open! Join us May 18-19, 2019 in Washington, D.C. to learn, grow, and take action at this brief but powerful inaugural conference for social justice. Attendees will learn advocacy skills to utilize at home and on a larger scale, and address timely topics in a welcoming and encouraging all-female Jewish environment.

WRJ is pleased to provide grants to engage WRJ members who have an interest or background in social justice. These grants will allow sisterhood members or individual members to attend SJC. Grant applications are now open. If you apply and are selected, you will receive the $299 early bird registration fee for the conference, which covers programming, materials, and meals. The deadline to apply for a grant is January 3, 2019. You can learn more and apply for a grant here.

If you live outside of North America and are interested in applying for a grant to attend SJC, please contact Micaela Sheinhait, WRJ Program Associate, at msheinhait@wrj.org .

The Religious Action Center of Reform Judaism's (RAC) Consultation on Conscience   will take place immediately after SJC, at the same hotel, on May 19-21. Consider extending your stay and registering for the RAC's conference to further grow your social justice skills.