WRJ Central has started a book group, meeting online through Zoom (more on Zoom below!).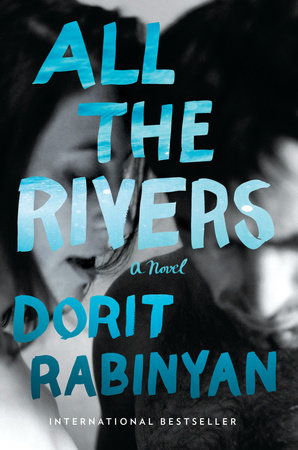 Our next book will be All the Rivers by Dorit Rabinyan.
It will take place, March 15, 2020 at 8:00.
If you want to take part, let Hillary Handwerger know and you will be added to zoom group.
A controversial, award-winning story about the passionate but untenable affair between an Israeli woman and a Palestinian man, from one of Israel's most acclaimed novelists Banned from classrooms by Israel's Ministry of Education, Dorit Rabinyan's remarkable novel contains multitudes. A bold portrayal of the strains—and delights—of a forbidden relationship, All the Rivers (published in Israel as Borderlife) is a love story and a war story, a New York story and a Middle East story, an unflinching foray into the forces that bind us and divide us. "The land is the same land," Hilmi reminds Liat. "In the end all the rivers flow into the same sea."
Contact Hillary Handwerger at hillaryh@ix.netcom.com, if you want to be added to the group for our normal Zoom calls. We can have up to 50 women on the discussion at a time, and conceivably hold the group twice on the same book if we need to and have a second moderator.

This is exciting. The group decided we should read books either of Jewish content or by a Jewish author. However, there have been exceptions: the first book we read was A Pearl in the Storm by Tori Murden McClure. Another great book we read and discussed was Gentleman from Moscow. So we are not always strict with our selections.
So far we have read and discussed A Pearl in the Storm, Sapphires and Garlic, The Plot Against America, Drawing in the Dust, A Gentleman in Moscow, The Weight of Ink, The Lost Girls of Paris. A real variety of genres and readings.
Getting connected through Zoom
Zoom is a high quality video web conferencing and webinar software. The program can be used in different scenarios: virtual collaboration, online training sessions, online discussions –like book groups (We'll be using Zoom for our Book Group!). Zoom allows you to chat, share files, and invite contacts to a meeting – all on your Zoom client for PC, Mac, Android and BlackBerry. Zoom meetings are easy to join and participate in. WRJ Central now has the capability to have as many as 50 participants at a time in the "meeting". We selected Zoom because it gives us the ability to see each other while we talk, making for a more personal experience and assuring that we know and recognize each other when we get to visit at WRJ Central events. The designated host for the meeting will send all participants an email that contains information that will let you join the "meeting". The participants will need to download and install the Zoom application. Once you've done that, you are ready to go-for this and future meetings.
What You Will Need:
Each meeting has a unique 9, 10, or 11-digit number called a Meeting ID that will be required to join a Zoom meeting
If you are joining via telephone, you will need the teleconferencing number provided in the invite.
To learn how easy it is to join a meeting, check out this video